One-stop Solution for Fleet Management
Our intelligent vehicle tracking system streamlines various processes and delivers actionable insights to your downstream oil & gas business regarding the condition and productivity of your fleet and drivers. It allows you to smartly optimize routes and manage your fleets in real time.
RockEye's state-of-the-art vehicle tracking solution utilizes advanced GPS/GPRS/Satellite technology to deliver real-time location data, as well as other key information such as vehicle diagnostics, driving behavior, trip schedules, and trip views.
Our solution automates numerous processes and provides deep and accurate insights for highly efficient fleet management. With our solution, you shall be able to reduce operational costs, increase productivity, improve safety, and maximize operational efficiency.
Get a Demo
Key Features
A Smarter Way to Manage Your
Fleet's Everyday Operations
Real-Time Tracking
An absolute essential for your fleet management requirements. Get real-time ETA from accurate GPS tracking along with your vehicle's movement, direction, and speed.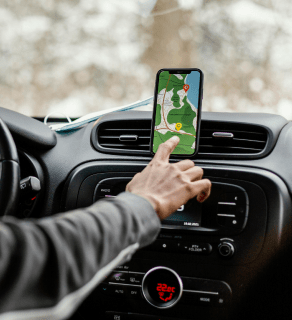 Smart Alerts
Get real-time alerts of start/stop, overspeeding, unplanned stoppages, and proactively manage breakdown situations.
Vehicle Trip History
End-to-end history of the vehicle's trips at your fingertips, including location history, instances of reckless driving, and distance covered to get insights into behavioral traits.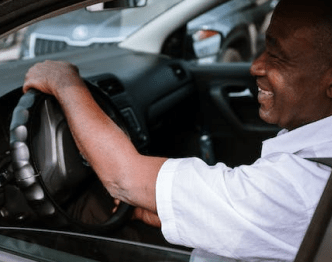 Scheduling of Trips
While scheduling trips we leverage artificial intelligence to assess parameters like distance, prior experience of the route, and availability of drivers and vehicles for maximum efficiency.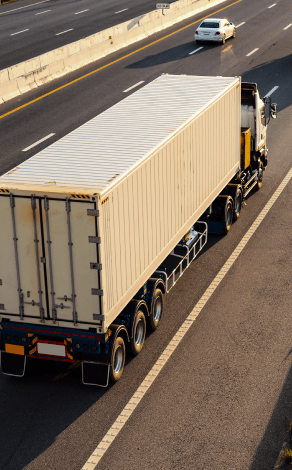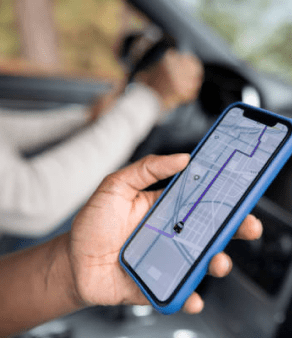 Route Optimization
With our intelligent route optimization feature, find the best route for your fleet by considering traffic and route closures and curb fuel consumption.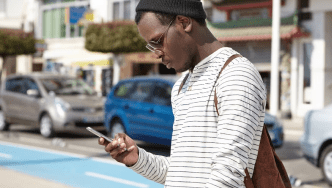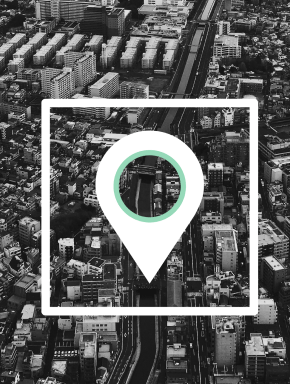 Geofencing
Get real-time alerts and notifications when vehicles enter or exit a designated geofence region during a trip.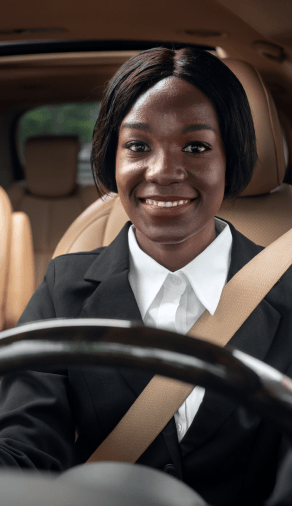 Offline Data Tracking
Avoid data loss even in case of vehicles moving where the network is weak or not available. Our robust hardware stores the tracking data and sends it to you as soon as a network becomes available.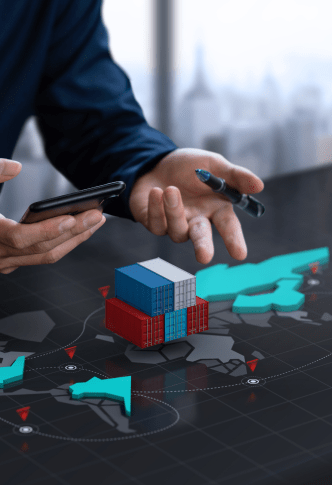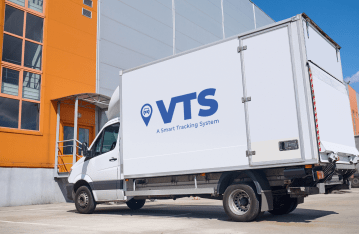 Driver Behavior Monitoring
Get real-time and updated insights into driver behavior patterns on aspects like overspeeding, route deviation, and aggressive braking for improved safety.
Dashboard & Reports
Get deep insights into your business with our impeccable visualization features. Get grips on your fleet and drivers to make data-driven decisions for future.
Achievements
A Proven Record of Business Proficiency
Lower Risk of
Accident
30% By monitoring vehicle health, distance travelled, speed limits and trips completed, our solution proactively reduces the risk of accidents.
Reduced Fuel
Expense
15% Using smart routing algorithm and real time traffic data, our solution enables you to reduce fuel consumption per trip.
Improved
Productivity
20% AI based suggestions for best fit of driver and vehicle for each trip improving the productivity of drivers.
Customer
Satisfaction
35% Provide accurate delivery timeline and also real time location information to increase customer satisfaction.
Cost
Saving
28% Our vehicle tracking solution helps to save fuel and other operational costs.
Onboarding
User Roles & Permission
Management
Key Benefits
Boost Your Downstream Business with Smartly
Crafted Solutions
Comprehensive Fleet Tracking
VTS manages both OEM-connected vehicles and mixed fleets, fleet managers can have a holistic view of all their vehicles and monitor them in real-time from a unified platform.
Reduced Downtime
Make informed decisions about fleet and driver engagement to ensure optimum usage of resources. These measures ensure the fleet's reduced downtime and improved productivity.
Cost Saving
Leverage advanced telematics for vehicle diagnostics to fast-track your maintenance operations and avoid rising repair costs.
Vehicle and Driver Safety
Prioritize the safety of your fleet and driver with instant alerts in the event of security breaches or accidents to take proactive measures. Geofence your vehicles for enhanced protection.
Vehicle Utilization
Leverage power of data and analytics to eliminate vehicle idle time, reduce over-speeding and decrease fuel consumption for improved efficiency.
Optimize Resources
Smart Tracking allows to monitor your vehicles and get actionable insights on fuel usage, driver behavior, and engine idling to utilize resources.
Better Customer Service
Access real-time ETA and share vehicle tracking with customers by providing customers with accurate delivery times, and other minute details.
Reduced Paperwork
Smart Tracking for drivers, dispatchers and managers to eliminate the paperwork as the system can track and store details in electronic format.
Real-time Alerts
Stay on Top of Operations with Smart Notifications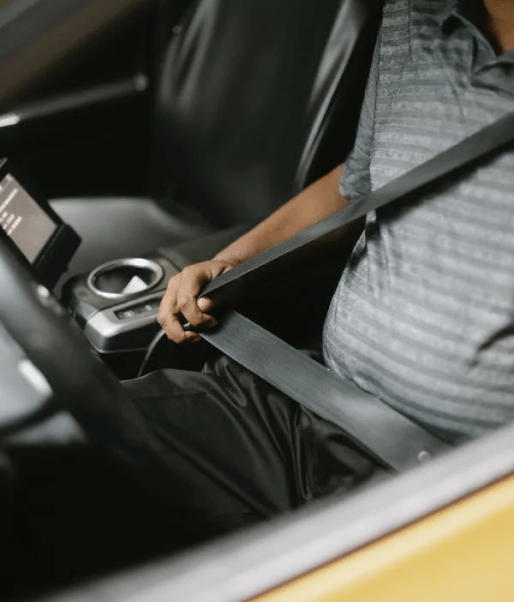 01/
Vehicle Safety
Overspeeding
Harsh Braking
Sudden Acceleration
Sharp Cornering
Crash Detection
Jamming Detection
Eco-Driving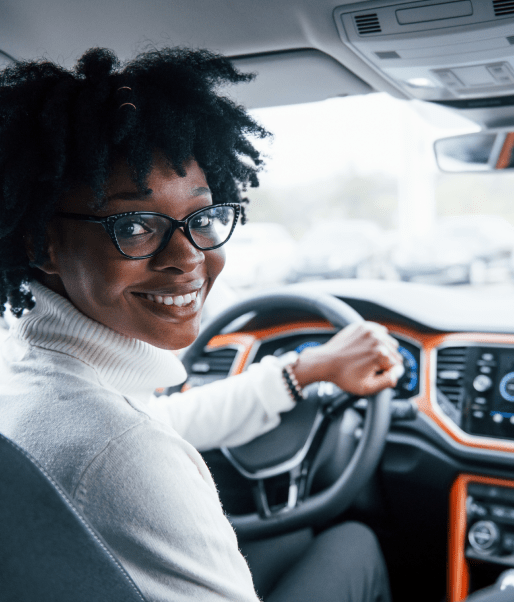 02/
Vehicle Trip
Late Arrival
Late Departure
Excessive Stoppage
Early Arrival
Early Departure
Route Deviation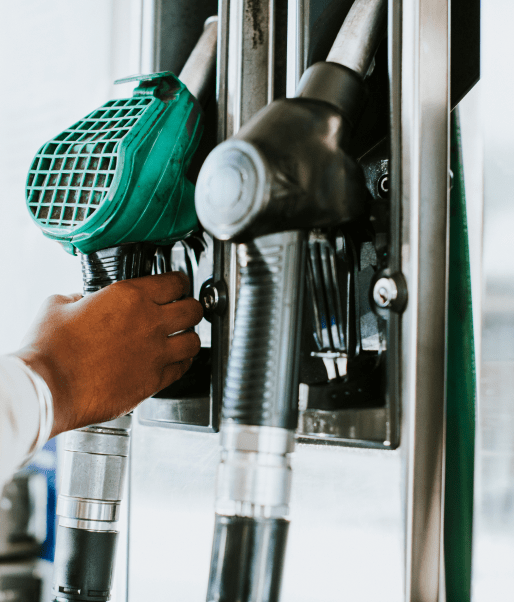 03/
Vehicle Fuel
Low Fuel
Refuel
Fuel Drain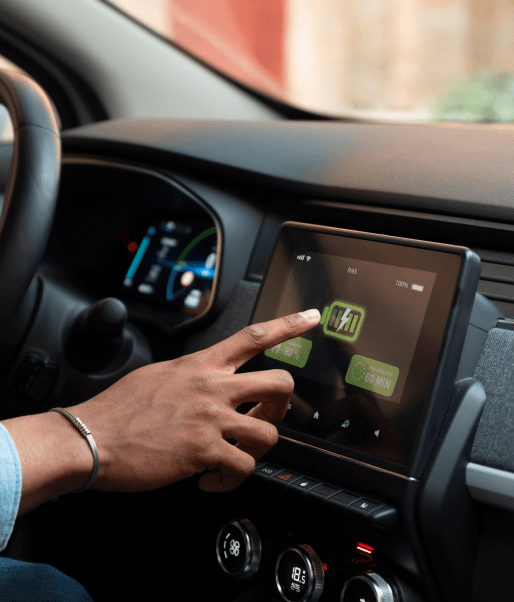 04/
1.

Web Based

2.

Mobile Based Android
Technology Platforms
Compatible with the latest
web & mobile platforms
1.

Maintenance System

2.

Asset System

3.

Inventory System

4.

Finance System
Third-Party Integration
Seamless integrations to
deliver better value
Frequently Asked Questions
Smart Vehicle Tracking encompasses the use of advanced technologies and software solutions to monitor and track vehicles in real-time. It involves the installation of GPS tracking devices in vehicles, which collect and transmit data such as location, speed, and other vehicle parameters to a central software platform.
As the owner of multiple fleets, using a smart tracking solution can be highly beneficial for you. It enables real-time monitoring of your vehicles, improves fleet management efficiency, enhances security, and helps optimize routes. With smart tracking, you can gain valuable insights into your fleet's performance and make data-driven decisions to reduce costs and improve overall operations.
A smart tracking software can help in saving fuel through various mechanisms. By providing real-time data on vehicle locations, routes, and driver behavior, it allows fleet managers to identify inefficient practices such as excessive idling, unauthorized vehicle usage, or inefficient routes. By optimizing routes and monitoring driver behavior, fuel consumption can be minimized, resulting in cost savings and reduced environmental impact.
Smart tracking systems can provide various types of alerts to fleet managers. These alerts can include real-time notifications for speeding, harsh braking, sudden acceleration, or route deviations. Additionally, they can also provide maintenance alerts based on mileage or time intervals, ensuring that vehicles are serviced promptly. These alerts help improve driver behavior, prevent accidents, and ensure timely maintenance, leading to increased safety and reduced operational costs.
Typically, smart tracking solutions involve both software and hardware components. The software provides the platform for real-time tracking, analytics, and reporting, while the hardware usually consists of GPS tracking devices that are installed in the vehicles. These devices gather data such as location, speed, and other vehicle parameters, which are then transmitted to the software platform for analysis and monitoring. The service provider can assist you in acquiring the necessary hardware for tracking your vehicles.
Yes, we do provide various sets of hardware to choose from as per your nature of the business.
It takes almost 30 mins to get the device installed and to get the system up and running.