The Future of Fuel Station Management
RockEye is revolutionizing Africa's fuel station industry with its smart fuel station solution. By replacing traditional paper-based methods, we empower fuel station owners to seamlessly manage operations and make informed decisions based on historical trends.
Our smart station solution connects geographically-dispersed chains of fuel stations, providing real-time insights into the status of each fuel station. With an intelligent dashboard, you can monitor fuel dispenser activities, fuel tank parameters, and working shift operations for efficient staff management.
Our solution offers a wide range of reporting options, including sales, shift management, fuel sales, non-fuel sales, and more, all seamlessly integrated into our platform. It's the ultimate solution for those who want to stay ahead of the curve and enhance their business operations.
Get a Demo
Key Features
A Smarter Way to Manage Your
Fleet's Everyday Operations
Auto Dispensing
Experience the convenience of automated fuel dispensing. Our automated system enables you to control multiple nozzles and pumps with a simple on-off switch for seamless fuel dispensing.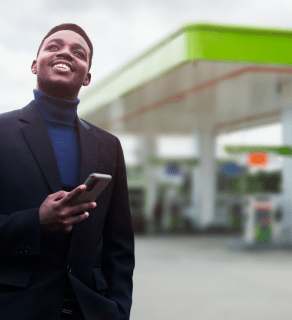 Reconciliation
Increase business efficiency with an easy and automated end-of-day reconciliation process giving accurate insights to fuel station managers on a single panel.
Smart Reporting
Get real-time reports and updates with deep insights on usage patterns, sales, staff performance, cash collection, opex related reports and inventory status.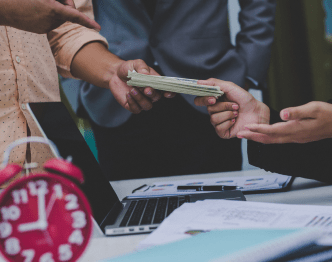 Centralized System
Get a centralized system to manage operations as well as utilities at your fuel stations. Online monitoring of each fuel station activity and shift operations providing control over your business.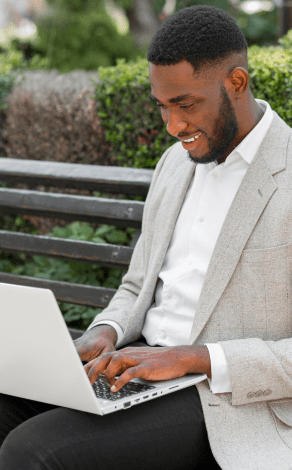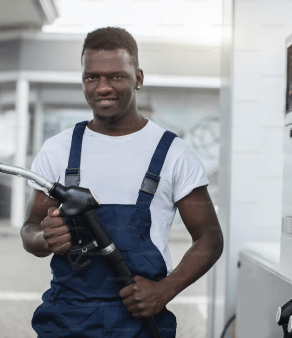 Smart Alerts
Real Time alerts and notifications to fuel station owners regarding inventory, low stock, sales data, downtime of fuel station and staff related information, anytime, anywhere.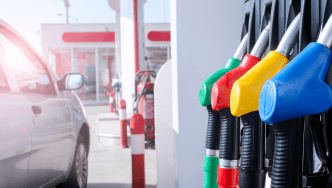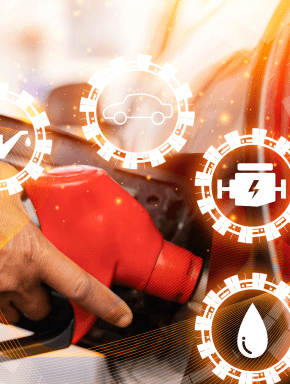 Multiple Stations
Get real-time reports, refueling, sales, inventory, staff tracking, and reconciliation from a single system interface for your entire chain of stations.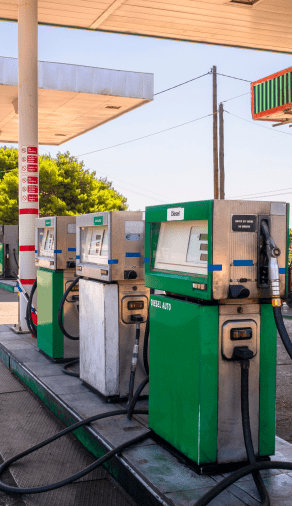 Staff Management
Enabling station managers to review and manage staff members on duty, manage shifts, working hours, attendance, performance tracking, as well as pump assignment to specific pump attendant.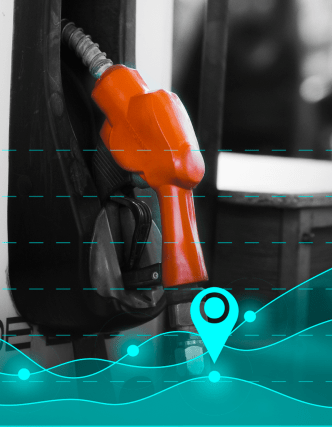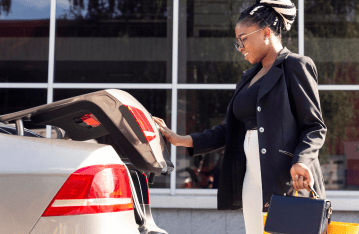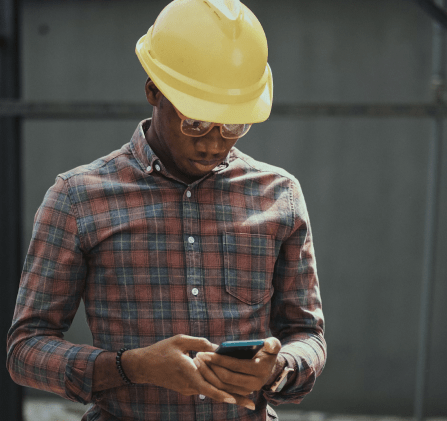 Offline Support
With a local server setup at your station, our solution runs offline as well without depending on internet connectivity. It allows users to take actions in offline mode and ensure seamless business operations.
Auto Sync Cloud Architecture
Manage your station from anywhere with our cloud-based solution, allowing fuel station owners and stakeholders to access data from any location, on any device, using digital interface.
Secure Transport
via Internet
Access Data
from Anywhere
POS & Inventory
Management
Asset Management
& Service
Automatic Meter
Reading &
Sales Recording
Auto Reading and Online/Off
Line Payment Recording
Key Benefits
A Smart Station Solution for
Superior Business Experience
Streamlined Processes
Overall management of user, pump station and management processes aimed at streamlining fuel station operations to improve operational efficiency.
Optimized Resource
Our smart fuel station solution allows you to efficiently optimize resources to boost your business.
Reduced OPEX
Optimized process resulting in increased savings and reduced overall operational expenses.
Paperless Concept
Eliminating paper-based manual processes by automating conventional methods of working and approval mechanisms.
Realtime Data
Advanced data analytics assisting with inventory, low stock, sales data, and downtime of fuel stations. Gain substantial operational efficiencies and cost savings.
Liquid & Goods Inventory
Gain complete clarity of your liquid and goods inventory with intuitive views and dashboards to have a detailed view of your stocks.
ATG Integration
Our solution integrates with automatic tank gauging sensors to provide accurate temperature, fuel & water level and overall stock information.
POS Management
POS connectivity to ensure flawless adjustment and maintenance of all types of sales at fuel stations related to fuel and non-fuel products.
Technology Platforms
Compatible with the latest
web & mobile platforms
Third-Party Integration
Seamless
integrations to
deliver better value
Frequently Asked Questions
Traditional gas stations have several drawbacks, such as higher prices at the pump, long lines, and difficulties with inventory management. These inefficiencies can be frustrating for managers, employees, and customers alike.
A smart fuel station solution can benefit gas station owners by improving inventory management, ensuring compliance, enabling automation, and more. It helps reduce costs, enhances the customer experience, and creates opportunities to sell additional products and services. For example, smart pumps can track fuel levels and automatically refill when needed, saving time for both station owners and customers.
RockEye Brains offers a comprehensive fuel station solution that enables business owners to closely monitor fuel consumption, track customer stops, and manage employees during the pumping process. This solution provides valuable insights and efficient management tools.
RockEye smart fuel station software solution allows retailers to control and monitor multiple locations simultaneously. The cloud-based software system provides real-time monitoring, offering a centralized view of all aspects of the operation.
Yes, RockEye prioritizes security in all aspects of its fuel station software. Their solutions come with industry-leading security practices designed to address the safety needs of your business. The system is built with security in mind from start to finish, ensuring your peace of mind for years to come.