Make Accurate Distribution & Storage Decisions
with Inventory Management Solution
Manage Inventories with Inch Perfect Efficiency
Smart Inventory Management Solution from RockEye for comprehensive and automated warehouse management. Our solution is designed to streamline your downstream operations and improve your supply chain efficiency.
With real-time information on warehouse activities, our inventory management solutions give you complete control over your supply chain, enabling you to reduce your storage costs, lead times, and attain end-to-end information about your warehouse.
Our top IMS solutions help you enhance your operational efficiency through a cost-effective method. Whether you need to manage product manufacturing or distribution, our warehouse and inventory management system solutions offer a flawless integration with your current business processes.
Get a Demo
Key Features
Top-notch Automated Warehouse and Inventory Management Solutions for Your Business
Multi-location and Currency
Enabling you to track your inventories across different locations and also in multiple currencies to facilities global operations.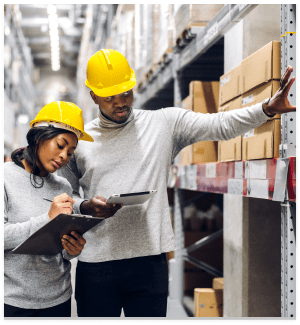 Tagging, Bar Coding and Batching
In-depth bar coding and tagging of inventories followed by systematic batching for better and more accurate information systems.
Smart Notifications and Alerts
Manage your stocks in a hassle-free way through our smart notifications. We help you track your inventories and notify you with immediate alerts as and when required.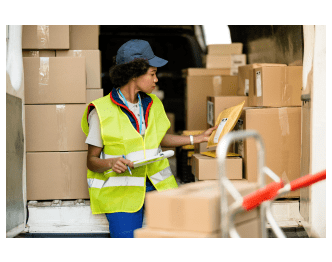 Systematic Reporting
Get real-time updates on your stocks and inventories for a hassle-free inventory management system.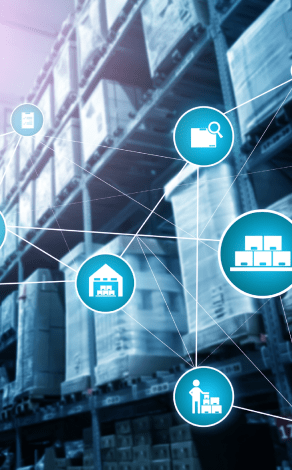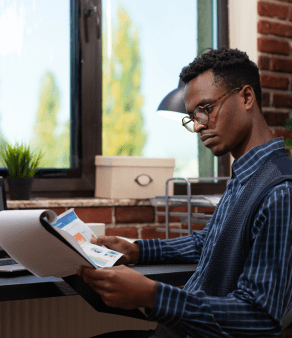 Multiple Order Completion
Complete multiple order packaging and deliveries through our solutions and ensure speedy delivery to your customers.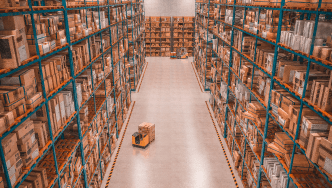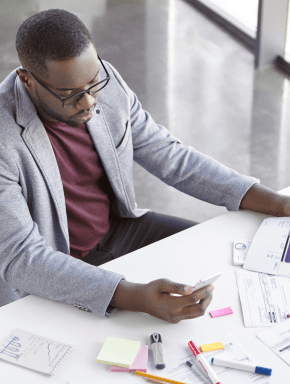 Fleet Management
Track your vehicles and access logistic details to track the movement of inventories in your warehouse.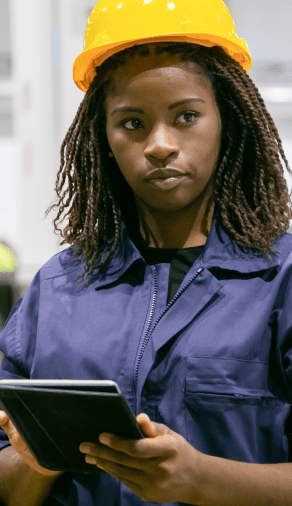 Omni-channel Operations
Enhance customer satisfaction through omni-channel operations. Enabling your customers to place orders irrespective of the platform they use.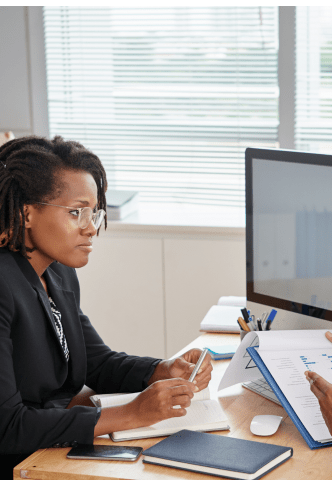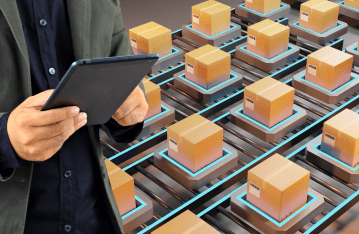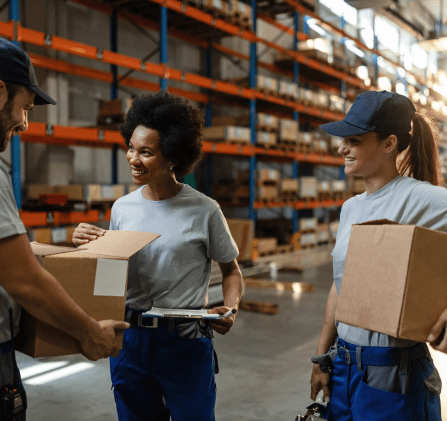 Ownership Management
Monitor the ownership of different items through our ownership management solutions and receive comprehensive details.
Stock Management
Our stock optimization and process delivery solutions help you manage stocks better and in a hassle-free way.
Our Expertise
A Comprehensive Solution that
Strengthens Your Business
Data
Integrity
100% Rest assured with our 100% data integrity, ensuring accuracy and reliability in your logistics operations.
Error
Free
99% Eliminate errors and reduce delays with error-free system, ensuring smooth and seamless logistics operations.
Increased
Efficiency
40% Boost your logistics efficiency with Smart Logistics' advanced automation and optimization tools, helping you save time and money.
Paper-Free
100% Go paperless and reduce administrative costs with a paper-free system, ensuring easy access to critical information
Greater Storage Capacity
40% Expand your logistics capabilities with greater storage capacity options, helping you manage inventory and reduce storage costs
Key Benefits
IMS, Built for Powerful Business Advantages
Tradable and Non-tradable
Our solution ensures you can trace and track the tradable and non-tradable inventories and close stocks quickly after use.
Providing 360° View
Enabling you to strike the right balance between cost, service, and organizational value through a comprehensive view of your inventories.
Efficient Stock Control
Reduce labor time and error in tracing products and customer purchases through our extensive solution.
Real-time Reporting
Get accurate and detailed information on-the-go about your inventories and their movement for optimized management and control.
Optimized Space Utilization
Helping you strike top-notch space management in your warehouse with efficient allocation of inventories.
Faster Decision Making
Engage in a faster and more accurate decision-making process and reduce time taken in making mission-critical decisions.
Reduced Cost
Reduce costs of hiring and implementing hefty and exorbitant warehouse and inventory management solutions through our optimized solution.
Lower Wastage
Experience a sustainable way of warehouse and inventory management by implementing eco-friendly methods of monitoring stocks.
Functionalities
Meticulous Features for In-depth Management
Outbound Operations
Smart Notifications & Alerts
Inbound Operations
Aging Inventory Clearance
ReConsolidation
Inventory Visibility
Barcode Scanning
Batching & Packaging
Reporting of Inventory
Third-party Integration
Fleet Management
Processing of Real-time Data
1.

Web Based

2.

Mobile Based Android
Technology Platforms
Compatible with the latest web & mobile platforms
1.

Supply Chain

2.

Sales Portal

3.

CRM

4.

rocurement
Third-Party Integration
Seamless integrations to deliver better value to
Frequently Asked Questions
A warehouse and inventory management software helps in managing the inventories of a company and optimizing business operations. It provides comprehensive and accurate data on the inventories helping the companies reduce their time, costs, efforts, and human errors in doing the same.
You can use warehouse management in different kinds of industries like logistics and transportation, agriculture, manufacturing, oil and gas, and much more.
Our warehouse & inventory management solution available for Web Application that support both Desktop and Laptops, and mobile application that support both iOs and Android Devices.
There are several factors that determine the costs. For instance, the size of your business the nature and number of inventories, the number of orders are some important factors.