Streamline Purchasing with Our Digitized Solution
Our solution helps downstream businesses analyze, negotiate, and finalize acquisitions for improved savings and greater profitability, leading to better alignment and a systematic approach to procurement, while improving data visibility, and achieving continuous improvement.
Intelligent Procurement is a comprehensive digital solution with smartly built features like purchase requisition, purchase orders, bidding process, and closing of requisition requests, helping organizations streamline their purchasing and reporting processes.
With Intelligent Procurement, businesses gain complete control over their procurement processes, reduce resolution time, ensure better supplier relationships, and achieve greater profitability. Our advanced analytics and reporting capabilities help businesses gain better insights into their procurement spend.
Get a Demo
Key Features
Data Driven Procurement with
AI-Powered Functionalities
Purchase Requisition
Streamline the purchasing process by creating purchase requests and ensuring that all necessary approvals are obtained before purchases are made.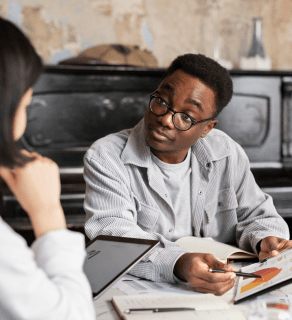 Purchase Order
Reduce errors and ensure compliance with procurement policies by generating purchase orders automatically from approved requisitions.
Purchasing Workflow
Automate the procurement process by defining a purchasing workflow that enables approvals, tracking, and auditing of all procurement activities.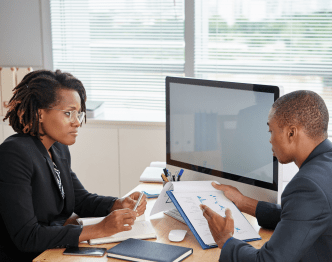 Catalog Management
Manage all your procurement catalogs in one place, ensuring your team has access to the latest product and pricing information.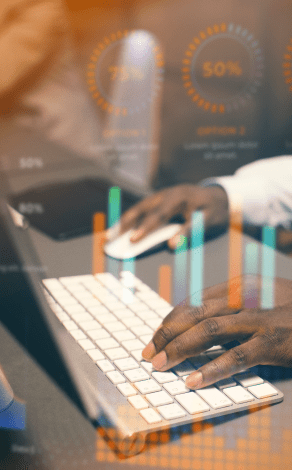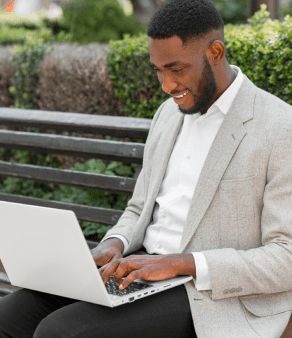 Seamless Approval Flow
Simplify the approval process by configuring workflows that ensure requests are automatically routed to the appropriate approver, increasing efficiency and reducing errors.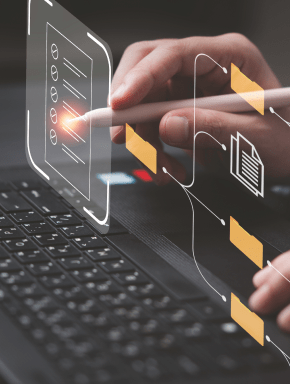 User Management
Control access to procurement information and streamline the onboarding process for new employees.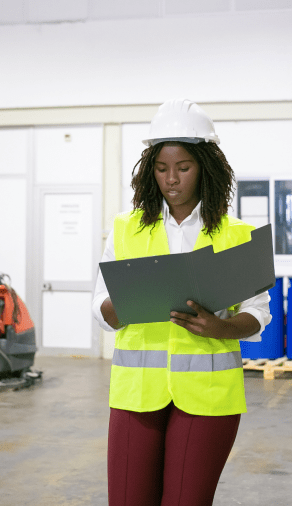 Analytics & Reporting
Gain insights into your procurement data and identify areas for improvement with advanced analytics and reporting capabilities.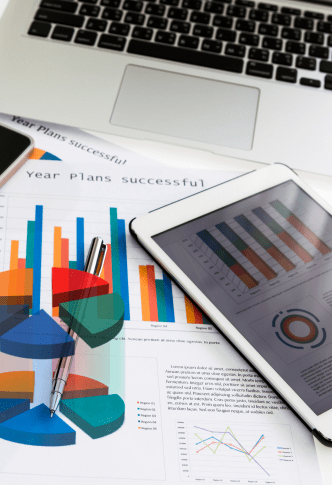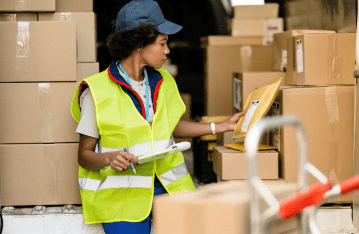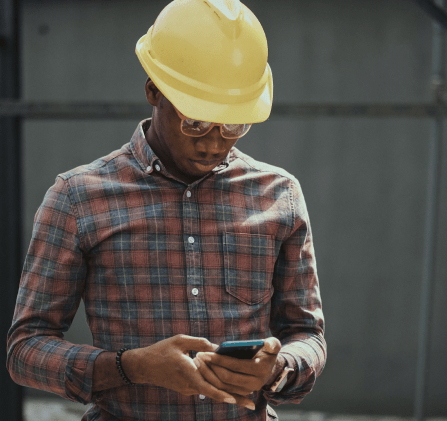 Vendor Management
Maintain accurate records of all vendors and their performance to ensure that you're working with the right partners.
Smart Integrations
Seamlessly integrate procurement data with other systems to enable data-driven decision-making across the organization.
Key Benefits
Expand Smartly with Exclusive Benefits
Complete Digitized Solution
Streamline purchasing and reporting processes with a complete digital solution that provides better insight and complete control over spend.
Mobility is Key
Manage procurement processes on the go with our mobility-focused approach that offers hands-on management capabilities.
Reduce Direct and Indirect Costs
Reduce costs and increase profitability with our smart procurement solutions that help analyze, negotiate and finalize acquisitions.
Boost Supplier Relationships
Build strong and long-term supplier relationships with our vendor management feature, leading to better alignment and a systematic approach to procurement.
Efficiennt & Systematic Approach
Simplify procurement processes and gain efficiency with features like catalog management, user management, and analytics & reporting.
Improved Data Visibility
Giving businesses better insights into their procurement spend with enhanced visibility of information.
Simplified Processes
Simplify the procurement workflow with features like purchase requisition, purchase orders, bidding process, and closing of requisition requests.
Reduce Resolution
Reduce resolution time with our intelligent solution that offers a seamless approval flow, ensuring better supplier relationships.
1.

Web Based

2.

Mobile Based Android
Technology Platforms
Compatible with the latest
web & mobile platforms
Seamless integrations to
deliver better value
Frequently Asked Questions
Intelligent Procurement implies use of advanced technologies, such as artificial intelligence (AI), machine learning, and data analytics, to streamline and optimize the procurement process. It involves automating manual tasks, enhancing decision-making through data-driven insights, and improving overall efficiency in sourcing, supplier management, and procurement operations.
Intelligent Procurement solutions offer several benefits for organizations, including:
Automation of manual tasks
Improved supplier management and better visibility
Data-driven insights and predictive analytics to
optimize inventory levels
Compliance and risk management to mitigate risks
When evaluating Intelligent Procurement solutions, consider the following features:
Automation capabilities
Data analytics and reporting
Supplier management tools
Contract management
Artificial intelligence (AI)
Machine learning
Natural language processing (NLP)
Robotic process automation (RPA)
Data analytics